SEO Services
We follow a tried and trusted process to get you the best SEO Services for you and your business.
Our SEO Services are designed to get your website ranking on Google and other major search engines to ensure you get what you need the most; more traffic to your website and more leads for your business.
We follow a thorough process based on the best industry practice as well as the latest and greatest tips from some of the very best in the SEO business.
What Is Our Process For SEO Services?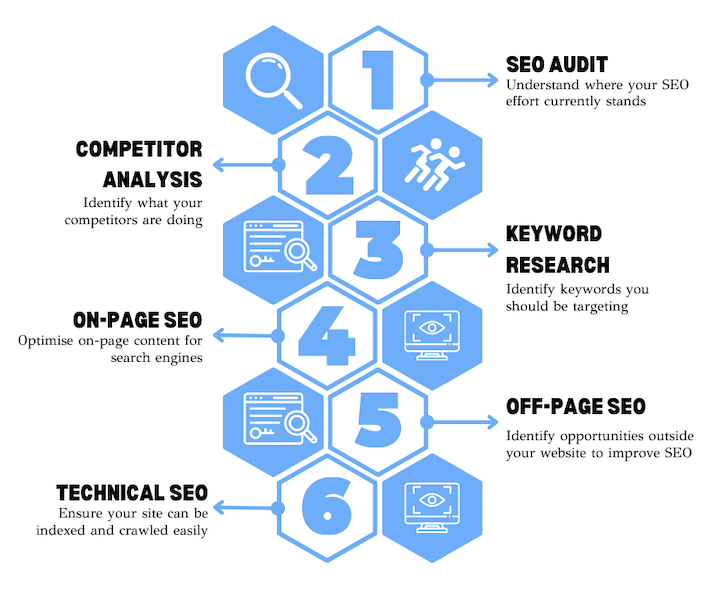 Let us guide you through our methodical process that allows us to deliver excellent SEO Services for Loughton.
Step 1 – SEO Audit
The first thing we'll do is undertake an SEO audit to understand exactly how your website is doing in the main pillars of SEO:
On-Page SEO
Off-Page SEO
Technical SEO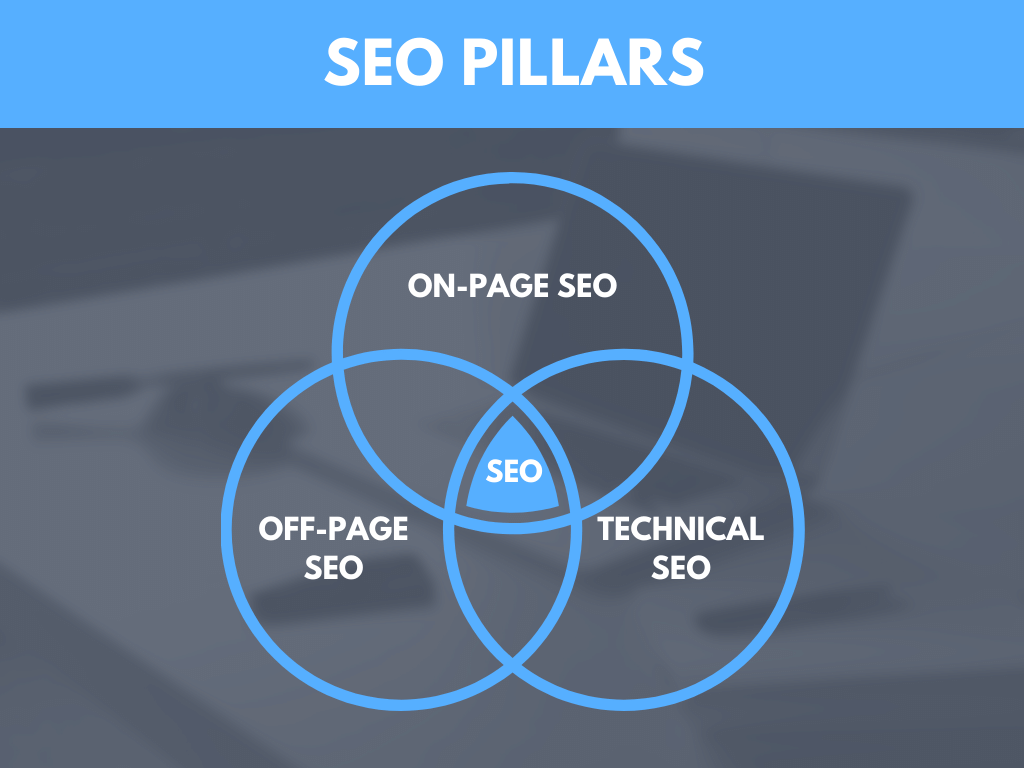 Step 2 – Competitor Analysis
We'll then take a look to see what your main competitors are doing in the Loughton area to rank on page 1 of Google. Looking at what your competitors are doing is one of the best ways to find out how we can outshine and ultimately outrank them on Google.
Step 3 – Keyword Research
Next, we'll do a detailed keyword research study to identify which search terms you should be targeting and which could drive the most traffic to your website. Our keyword research methodology goes beyond simply finding the highest search terms in your given area – we go the extra mile to not only identify which keywords you should aim for but also identify exactly which areas you need to cover when designing content for them.
Step 4 – Upgrade Your On-Page SEO
After that we jump into upgrading your On-Page SEO which involves optimising how your website and content is presented to make sure search engines can find what they need. We also focus heavily on some of the most effective On-Page SEO practices based on the latest industry research. There are many key aspects of SEO but the content strategy is a central pillar and requires careful consideration.
Step 5 – Enhance Your Off-Page SEO
Once we have your On-Page SEO fully optimised, we kick into getting your Off-Page SEO singing and dancing. Off-Page SEO is all focused on making sure your presence on the wider web is the best it can be to enable you to obtain as many high-quality backlinks as possible. The organic tactics we use for building backlinks will allow you to leap ahead of your competitors and leave them wondering just how you've done it.
Step 6 – Improve Technical SEO
The final piece of the puzzle is making sure that your site is as easy as possible for search engines to find the information they need. This involves reviewing and improving the technical aspects of your SEO strategy.
How Do Our SEO Services Work?
Search Engine Optimisation (SEO) is all about making your website and online presence as easy as possible for the major search engines to find, categorise and offer your content to users. It's geared towards ensuring that your content is as easy as possible for the search engines to rank it.
Google is the biggest search engine and the one most people think of when they hear SEO. Google and other major search engines use complex algorithims to rank content across the web. What may surprise you to know is that outside of these organisations, no one knows exactly what is in these algorithims but there are plenty of indications as to what is most critical to SEO.
Through continuous testing and research, SEO specialists can devise strategies that can help to boost rankings on Google and organic traffic to their websites. SiteBuddie use proven organic methods for improving Google rankings to ensure not only do you get on page 1 but you stay there.
Local SEO Services